Choose Your Snowbird Destination – Here are a Few Things to Consider as You Explore Your Options
Are you tired of freezing winter weather?  And ready to explore some snowbird destinations?  Here are a few things to consider as you investigate your options. 
What is a Snowbird?
What is a snowbird, you ask? — "One who travels to warmer climes for the winter."  Many snowbirds are adventurous retirees, but they also consist of semi-retired people and younger folks tired of winter who've made various lifestyle choices and found ways to make affordable winter travel work for them.  
Many snowbirds over the years gravitate to the southern US.  But the consistently strong US dollar makes other nearby countries worth considering, where wintering could stretch your dollar further.  
What is non-negotiable for you?
First, decide on your non-negotiable list.  
Does dealing with a language barrier, living in and learning a different culture, trying new foods, and finding unfamiliar brands in stores, excite you or annoy you?  If the only thing you want to change over winter is the weather, then the US Sunbelt is probably your best choice.  
The southern US offers you a highly developed infrastructure, with great shopping, and restaurants you know.  But more adventurous souls may want to consider other nearby countries. 
Mexico is a longtime favorite for winter travelers and vacationers alike.  Check out more about life in Mexico here.   
Panama is another excellent choice for wintering, with great infrastructure, miles of near-empty beaches, and a first-rate retirement program.  Find out more about Panama here.  
Costa Rica is known as a top destination for winter travelers.  And friendly little Belize is another country to consider.
Do you dream of beaches?  Or do you love the desert? 
Enjoying a walk on a quiet beach in Mexico
For some of us, a beach is at the top of our wish list.  But beaches differ also. — From beaches packed with vacationers. — To beaches, you can walk through gentle waves and swim in the sea. — To beaches where unless you're a strong swimmer, you must sit on the shore and watch the surf crash. 
Desert in southern Arizona
Others enjoy the quiet serenity of the desert.  Make this choice to narrow down your search.  

Is a particular sport or hobby a must? 
Golf is a passion for some folks, and wintering near good golf courses is non-negotiable.  Others may love diving.  Or snorkeling.  Or perhaps they're rockhounds.  And some are just happy with a walk on the beach or through the desert. You get the idea.  
If you're going to spend the winter months somewhere, consider what options you want to entertain yourself.  
And think about the weather.
Do you wilt in hot, humid weather?  Or do you feel cheated if there're a few rainy days?  If you live near a jungle or rainforest, remember even in their dry season, you can expect some rainy days.  
For some, the constant spring like weather in the highlands, in Mexico, Panama, Costa Rica, or Belize is perfect.  And often more affordable also.  
If you're looking for deep heat, you may not find it warm enough in parts of the southern US or the Baja during the winter months.    Check out the average weather in the areas that interest you.  
Will you rent?  Buy?  Or RV?
First-time snowbirds should seriously consider renting. — Unless they're joining the RV crowd.  Homeownership comes with many considerations, including upkeep and even tax consequences.  Check out some pros and cons to rent or buy here. 
RV living can be very affordable, especially if you already own one.  The sunny southern US states have many choices, from RV Parks to boondocking to National and State Parks. 
Living in an area for the winter is much different than vacationing there.  Renting long term accommodations, or booking into an RV Park by the month, will allow you to get a feel for a community and what it has to offer.
Fly to your destination?  Or drive?
Traffic stopped for a plane taking off in Belize
Traveling to and from your winter destination costs money whether you buy air tickets or fuel and accommodations en route.
For travel to some locations, it just makes sense to fly. But to others, you have a choice between flying or taking a long road trip.
Are you attracted to city life?  Or a village vibe?
Some people enjoy the bustle of cities or at least want one nearby.  But other folks treasure the pace of small-town living where you get to know your neighbors and even your shop clerks.   
While a busy city offers lots of variety and entertainment, accommodations are often more affordable in small towns and villages.
Do you need a car?  Or can you use transit?
Having your vehicle's use if you drive through the US or even into Mexico to your chosen winter locale can be a great perk.  But if you're flying into your winter destination, getting and using a vehicle can be a pricey venture. 
The US has first-rate transit systems, but the suburbs and some out of the way areas can be a trial to get around.  Often shopping is out in megamalls and big-box stores where even walking between parking lots can be tiring. 
Mexico has well-developed transit systems, with plenty of "chicken buses" servicing small villages.  And luxurious "Prima Plus" highway buses for longer trips between cities and towns.  
Belize, on the other hand, uses old, retired US school buses for their transit.  Luckily nothing is too far apart.  But buying a car in Belize is expensive, with import taxes and high fuel prices also.  And the roads are remarkably rough.  
Friends and connections
The ease of making friends and finding a like-minded community to connect with is a consideration.  It's a big reason why when folks find an area they like and make friends there. — They return year after year.
Most areas favored by snowbirds and ex-pats have a vibrant, friendly ex-pat community.  Find these groups, and you'll find a wealth of local knowledge. 
Related Topics: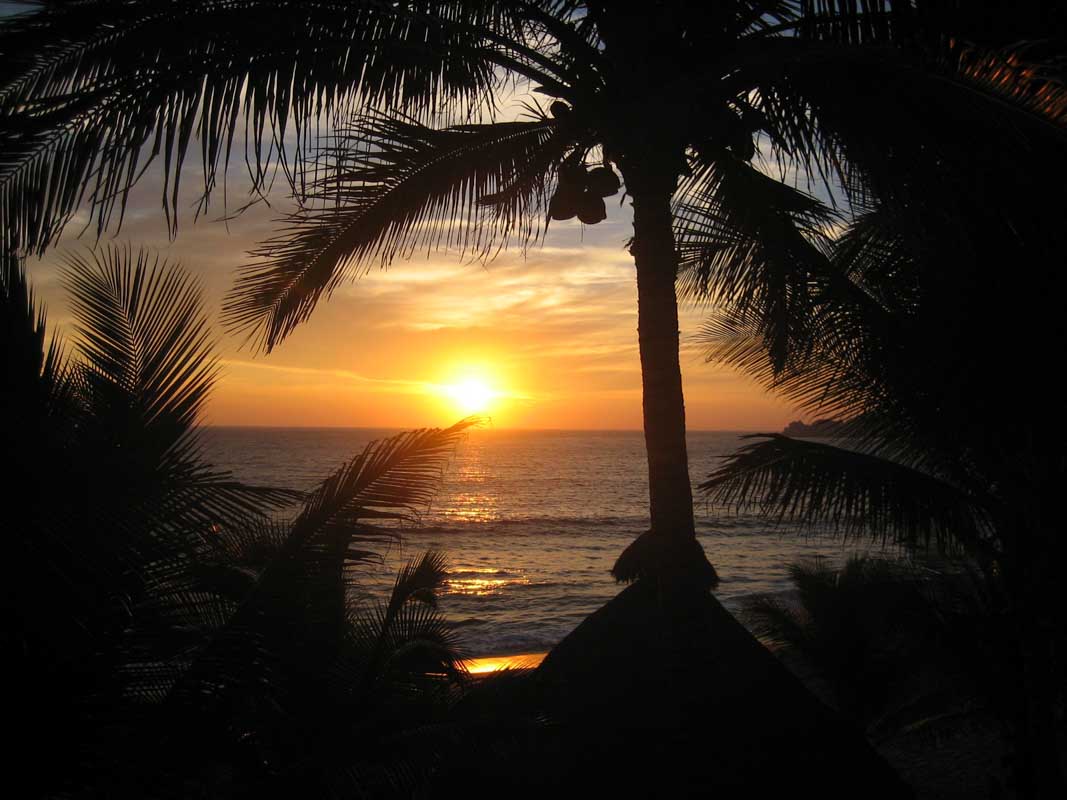 First Time Snowbirds
First-time snowbirds are full of questions.  Check out a few tips, thoughts, and suggestions.  Read full article...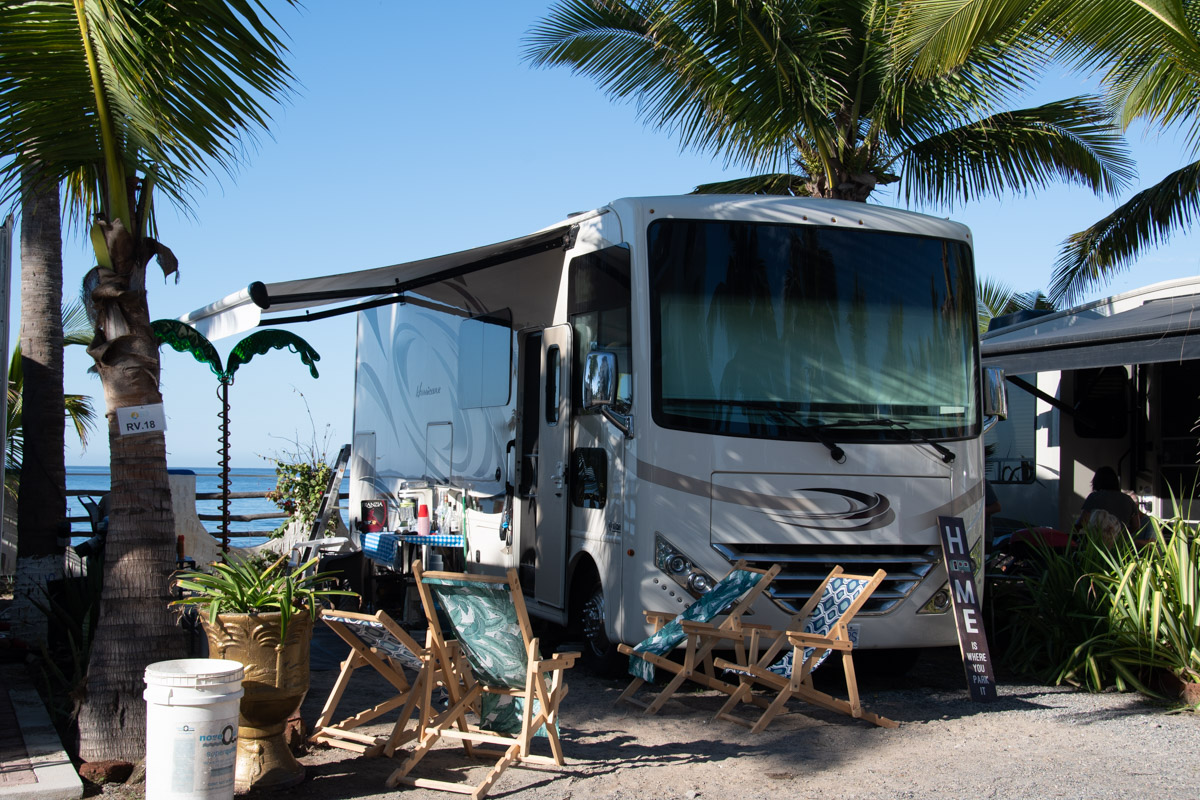 Consider full time RV living
Full time RV living can be a perfect choice for snowbirds on a shoestring.  Read the full article...