Be a Digital Nomad — To Keep Your Snowbird Life Simple 
Make your life simpler by being a digital nomad.  To go digital… you can go all out and commit to going paperless or take a few simple steps in that direction.
If you're living in another jurisdiction for the winter, having copies of your essential documents with you, reducing your mail, paying your bills online, accessing a library of books, magazines, and even recipes without storing or losing them is a real boon.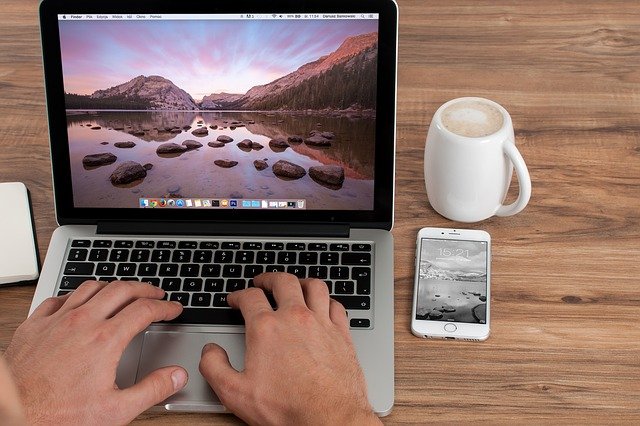 What is a Digital Nomad?
What is a digital nomad, you ask?  The term usually refers to people who work over the internet and require no fixed address, allowing them to travel freely.  But for snowbirds, embracing the digital lifestyle makes sense.

Reduce your mail
A great start to being a digital nomad is reducing your paper to reduce your mail.  Less mail means less paper. 
If you don't already have online banking, get started.  You'll get access to all your bank accounts online and your bank statements when you go digital.  Then request to go paperless. 
To be a digital nomad, — Go digital with your bills.  Now you can set up paperless delivery of your bills.  Pay utilities with automatic payments and have your statements emailed to you.  When you sign up for paperless delivery, your credit card statements are available by signing into your account online.  And you can make your payments directly from your bank online. 
 Canadians can activate and use their "My CRA" and "My Service Canada" accounts to get their government mail and documents online.  Americans have similar options. 
 Watch your mail as you go through this process to get everyone set up correctly.
Scan important documents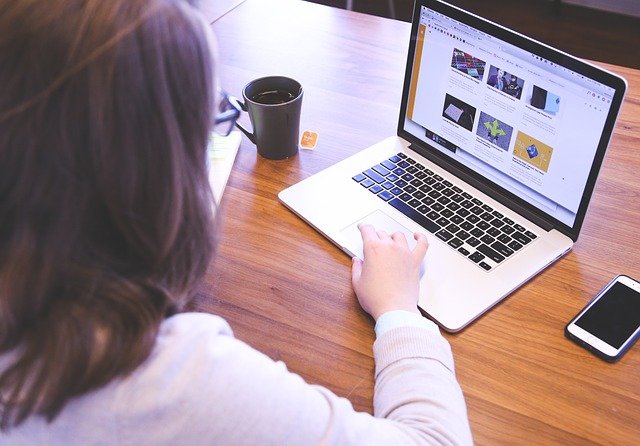 Scan and save your important documents to your computer.  Your saved and filed papers give you backup copies you can access from wherever you are.  Use the Print to PDF option to save files you receive by email that you want on hand.
Use a scanning app such as "scannable" on your phone, Microsoft OneDrive, a printer/scanner, or an office store to scan documents and receipts you need to keep. 
Set up a file system for saving your documents to find them easily.  What documents you should scan and save is your choice.  But if you keep lots of documents and photos on your computer,  keep it backed up.   
You can also load and save your files to the cloud.  You can use DropBox or MicrosoftOne Drive to save files to the cloud.  These files are then available to you whenever and wherever you need them. 
When you're traveling, especially in a foreign country, email yourself scanned copies of your passport, driver's license, and birth certificate.  If ever separated from your belongings, you'll still have access to copies of these critical documents. 
Use Notes for P/U lists
Do you forget your grocery lists or other lists of things to pick up when you go shopping?  If you use the Notes app on your phone, you'll always have these lists with you.  And less paper clutter.  

Use a digital library for your books
Going digital with your books will allow you to travel as a digital nomad with your library.  A Kobo account enables you to purchase digital books online.  You can read these books with an app on your tablet, phone, or computer.  Or you can get a Kobo reader.   
Books in your Kobo account are available on whatever device you download them.  And you always have your library with you.  Most books are now available electronically and are often cheaper than the hardcover or paperback versions. — Especially if you wait a while. 
Kindle also has an app or a Kindle reader for books available through Kindle. 
Most libraries now have digital books available to borrow.  You get the sign-in data you need for their digital library when you get your membership card.  But you'll find it can be quite a wait for some recent bestsellers, or popular books, as the library usually only purchases a few digital copies of each book. 
A perk for reading on a tablet or reader is they are backlit, so you don't need to find good lighting to read.  And you can adjust the size of the print too!   
Go digital with magazines and newspapers
To go digital with your magazines, consider Apple News.  A subscription to Apple News gives you access to hundreds of magazines and leading newspapers.  From Time magazine to National Geographic to People magazine.  And several family members can use one account. 
You also get all the back issues of your favorite magazines, with no worries about storage or clutter.  And it's accessible anywhere you have wifi. 
Recipes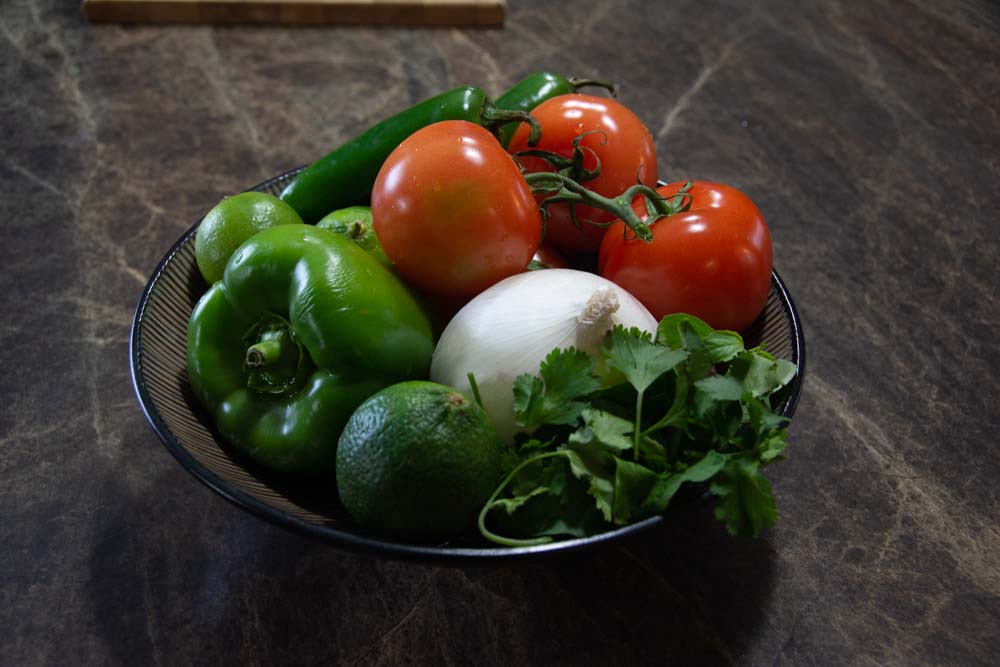 A bowl of fresh veggies for Salsa
Set up a recipe album in your phone's photos.  Then add pictures of a few of your favorite recipes.  Or scan and file copies of some of your recipes.
You can use an app like "epi" to search for and save recipes.  You can also search for recipes online and save recipes you find when searching the web to a file on Pinterest.  Or keep them as a PDF file. 
Have you ever found a recipe you'd love to try in a magazine while you're waiting in a reception room? -- Take a picture of it and save it to the Recipe album in your recipe album.  It's much more tactful than sneaking off with their magazine! 
Digital signatures
Setting up a digital signature option such as DocuSign allows you to sign and return documents and forms.  You can sign documents without printing them out, signing them, and then rescanning them to send them back.  And you can save the signed copy to your files.  
Digital signatures are widely accepted now.  And even realtors often use this method to take offers and make changes to listings.  
User Manuals, Courses, and PDF's
Nowadays, you can usually find a user manual online when you need a one.  Download a PDF copy of the manuals you need.  And if you have an Apple tablet or phone, you can save the PDF to iBooks.  You can also save your PDF downloads to your computer. 
You'll find Apple's Book feature is helpful for saving your PDF copies of course materials, eBooks, or PDFs. 
You can save documents to your computer by using the Print to PDF feature in your Print choices.  Then you can keep the PDF file in your chosen location. 
Taking a few steps towards being paperless and becoming a digital nomad will make your life simpler when you're traveling or spending extended periods avoiding winter.