Hi!  My name is Marie.  I'm a quiet Grandma, presently living a gypsy lifestyle with my hubby Lee.  We live on our boat in Prince Rupert on Canada's Pacific Northwest Coast, and winter somewhere warm.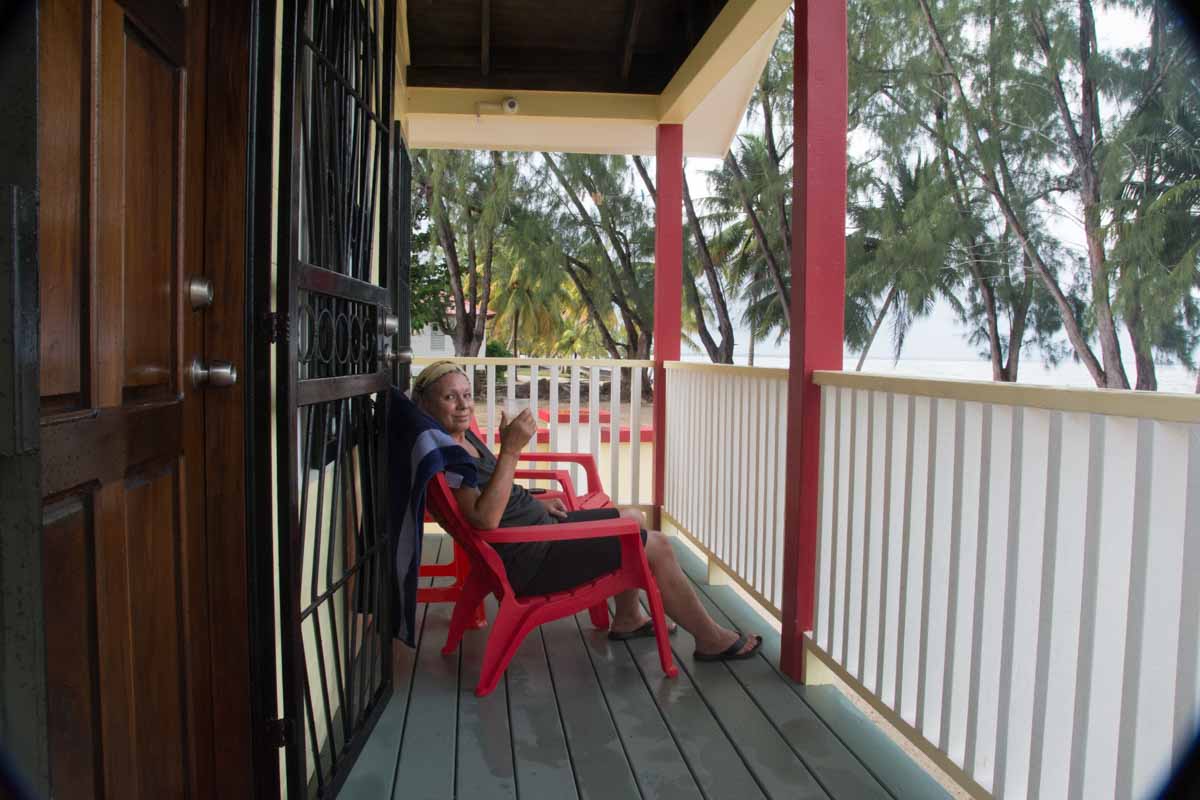 Enjoying a porch in Belize
We've owned and lived in a variety of RVs. — From truck campers to 5th wheels, to an MCI Bus, we converted… and back to a truck camper.   
We've explored the southern US and into Mexico with our RVs.  And flown into Central America, rented a car, and explored their beaches and countryside.   
I'm fascinated with traveling, exploring new places, and taking the time to get to know them.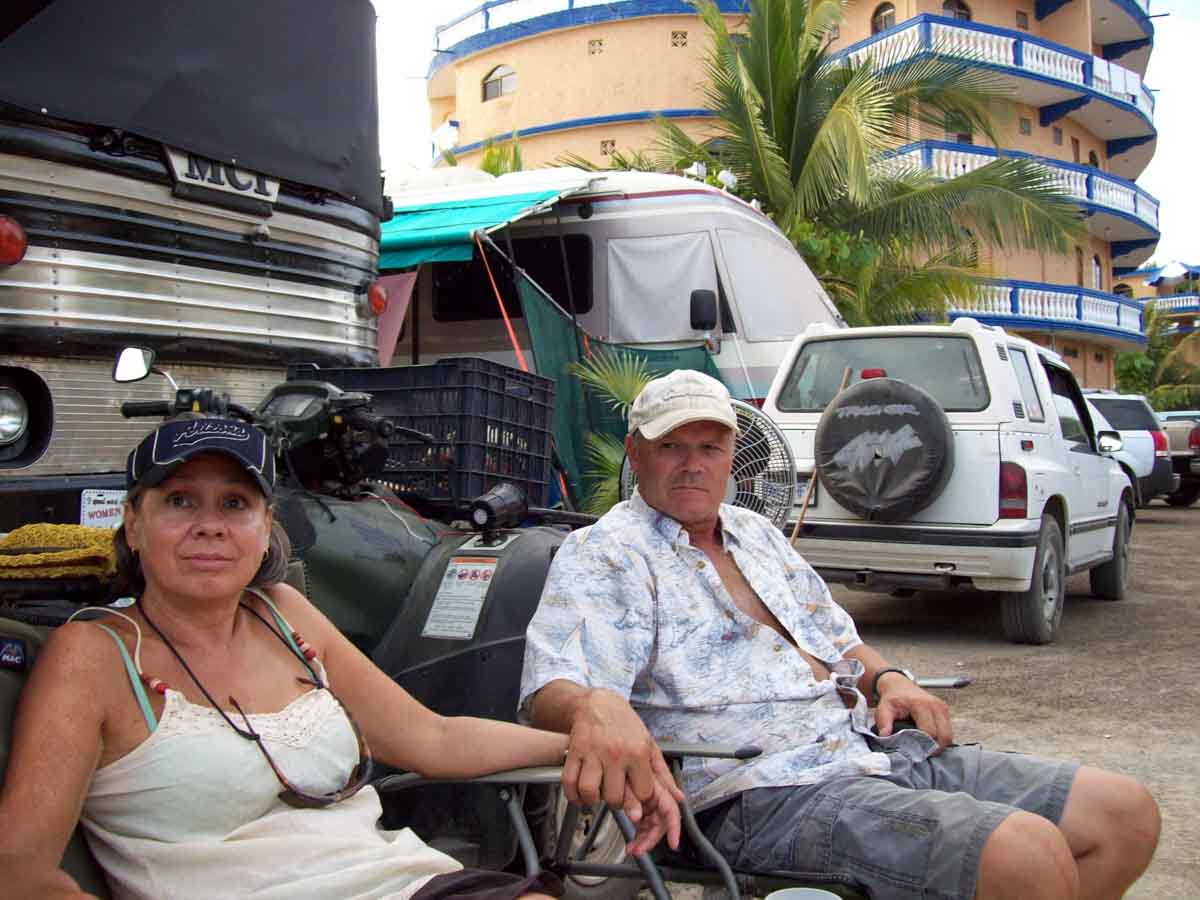 Sitting with my hubby in front of our MCI Bus in Mexico
In the fall of 2000, after living in the Yukon for years, we were done with freezing winters.  Our first trip south was through the states into Baja, Mexico.  We drove a pickup truck, towed a boat, and brought a tent.   
The following year, we graduated to a truck camper.  What a blessing it was to travel with a bathroom, a fridge, and our very own bed!   
We were in our late 40's and early 50's when we first drifted south for the winter.  Since then, we've explored beaches, deserts, and quaint villages on our winter travels.  
While some years, life interfered with our getaways. — When we could make it work, we were off soaking up the sun somewhere for the winter.  
This "Little Old Lady" is always off on a new adventure. Join me!    
I'd love to share my findings, experiences, stories, and favorite spots with you.