Live Like a Local —

To Stretch Your Budget and Expand Your Horizons
When you travel as a Snowbird to a warm winter destination, you'll find it wise to live like a local and less like a tourist.
Check out your destination before you get there. Get a rough guide or a guidebook such as Lonely Planet's, or go online to learn more about the area. — And take note of recommendations off the beaten track. You'll often find hidden gems and unforgettable experiences awaiting you.
Be aware of the local history and how it influences life today. Find a book with tales of the area. And read the local newspaper or coffee shop trivia.

Watch for the Locals Favorite Eateries
A crowded restaurant is always a good sign. — Especially if it's full of locals. Locals tend to frequent the best eateries in their area. And those that often give you an excellent bang for your buck.
Try their specialties to get a taste of the flavors of the local area. Be adventurous.
Talk to other snowbirds or ex-pats. They can often offer great advice on finding a place to stay, groups to join, and fun things to do in their community.

Wander Through Grocery Stores and Markets
Stock up on basic food supplies and fresh produce. Living like a local includes eating in at times. Folks don't eat out every day when at home, so when you're on an extended trip, take heed of how the locals live.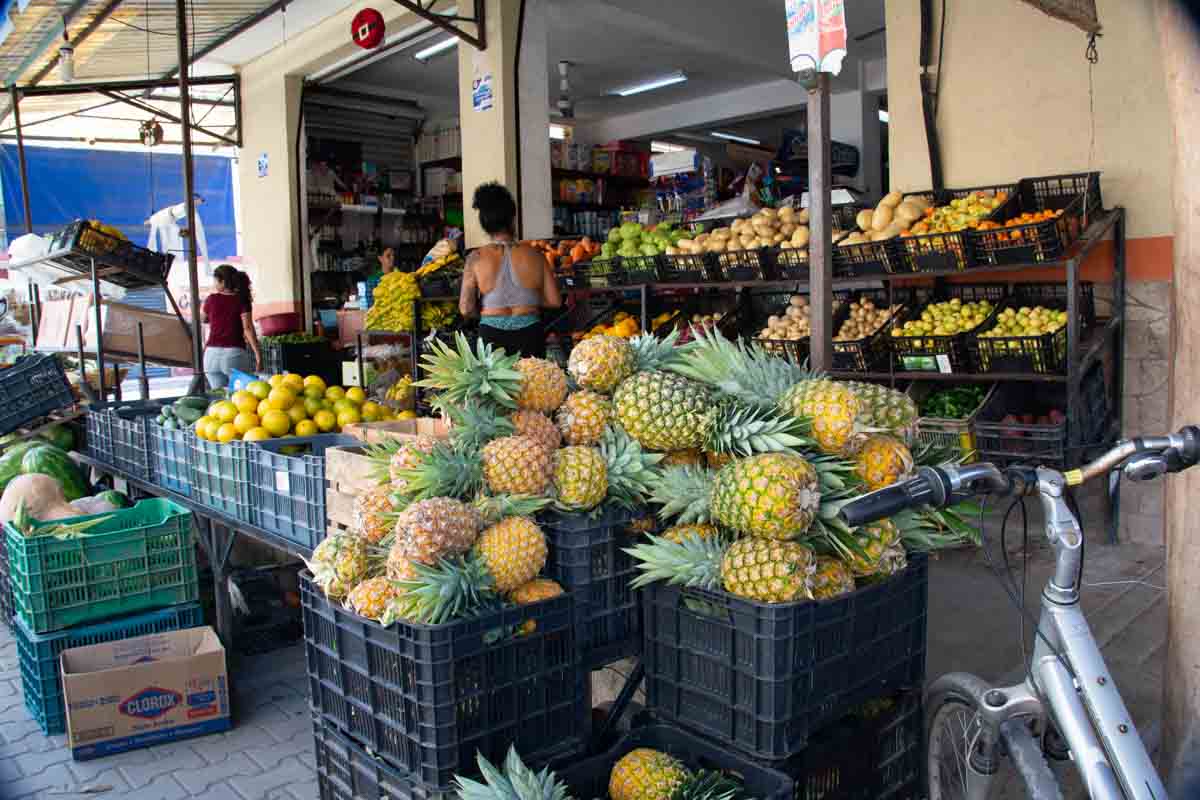 A well-stocked produce market in Mexico
Find the farmers' markets in your area and the artisan ones too. They're delightful to wander through. And you'll find what's grown locally and meet local artisans.
Even local grocery stores differ by region. You can pick up staples for cooking some of your favorite recipes from home and try some new ones from locally grown produce and specialties.
Watch for local cookbooks featuring recipes and lore specific to the area. These treasures might inspire you to delve into cooking like the locals do.
Do you want to try something new? Search online for a recipe that looks interesting, pick up the ingredients, and give it a go.
Or book into a cooking class for a local specialty you'd like to make. You'll meet new folks and experience new flavors.
To Live Like a Local — Find a Long-Term Rental
Look for long-term rentals in the area rather than a hotel. You may find posters at popular grocery stores or community billboards. But many local long-term rentals are advertised on FaceBook groups for that purpose. Search for a likely-looking group and join up.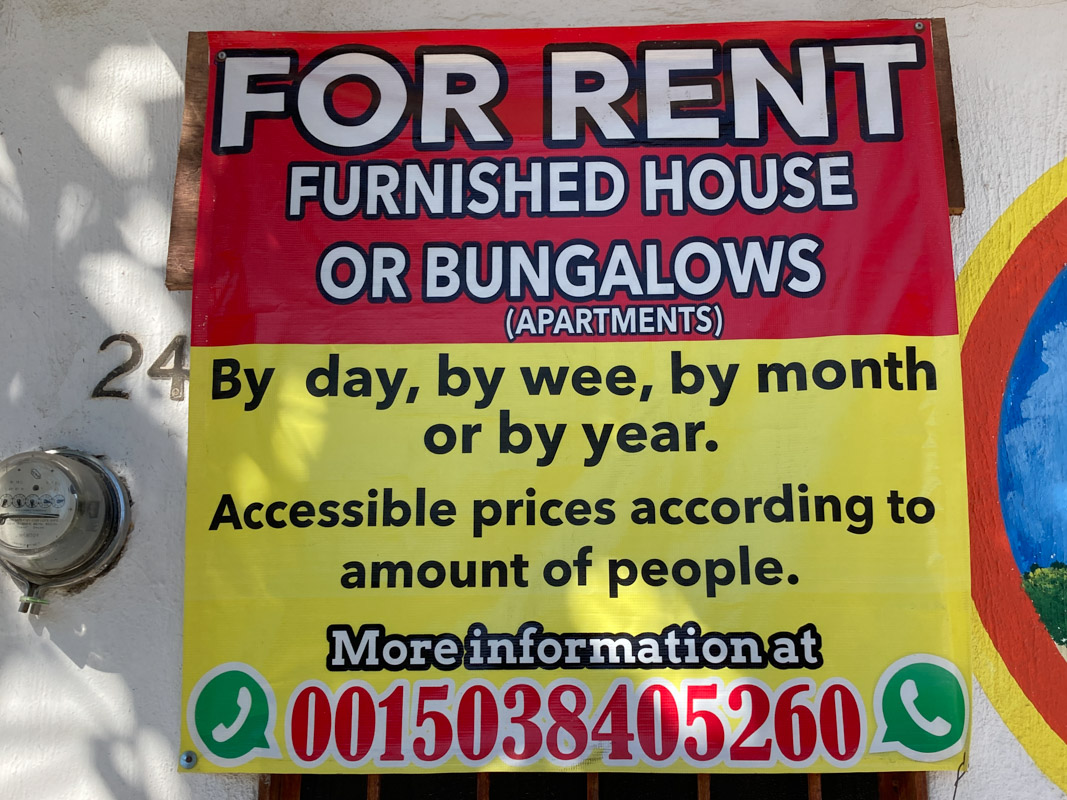 Watch for furnished suites to rent
A furnished suite with a simple kitchen may make an ideal home away from home to live like a local. Airbnb and VRBO are other sources but often offer pricier options.
Or, if you're RVing, look for RV Parks with monthly rentals.
Try Public Transportation or a Bike
Take a bus through town, or hop on your bike. You'll get a different view of life than driving around town.
When you slow down and cruise along, you'll see new sites and may find an unexpected side to your winter home. When you see something interesting, stop and check it out.
Walk in Parks
Walk around local parks or a village square. Sit in the shade and watch people going about their day.
People-watching is fun and informative. And you'll be surprised how much you learn about local customs and dress by being observant.
Explore neighborhoods at different times of the day. Some shops are only open in the morning, some in the afternoon, and others in the evening.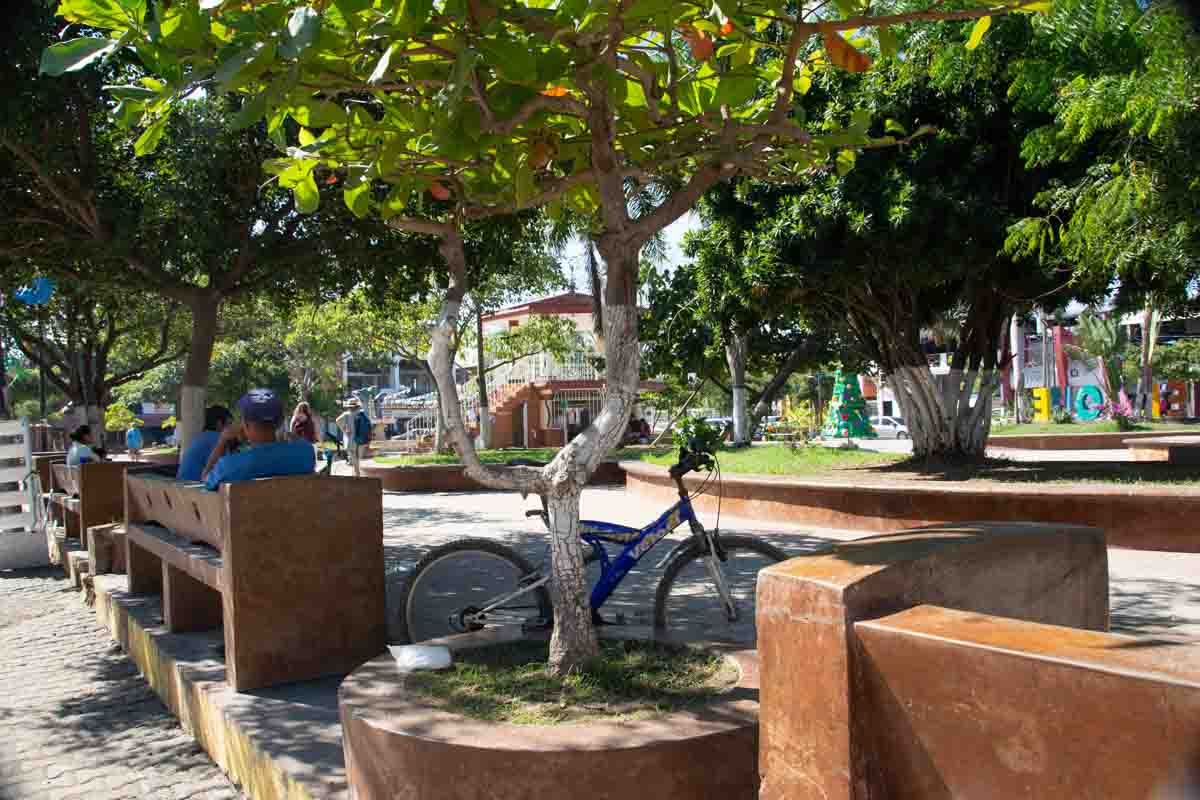 Sitting in a village square in Mexico
Learn the Language
If your winter locale speaks Spanish, start practicing. Duolingo is an excellent app with lessons for beginners through to advanced.
Book into a class over your trip. And practice on the locals. You can wish everyone a good day and ask questions as you progress. It's only polite, and the locals welcome your efforts.
Join a Yoga Class
Join a yoga class… Tia Chi… or aqua-size… or pickleball. Pick one that suits you, meet new folks, and make new friends.
Ask your new friends and acquaintances for local advice. Most of them are only too happy to fill you in and offer their suggestions.

Dress Appropriately
When you're not on the beach, don't wear beach clothes. In beachside villages and towns, things are more relaxed.
But if you're residing in or visiting a less touristy area, watch what the locals are wearing. Be particularly respectful if you're touring churches or museums.
Watch for local events and get involved in your new home. Live like a local while on your snowbird travels. — And you'll find fitting into your community makes your time there more enjoyable.