First Time Snowbirds have Questions, —
Check Out a Few Tips and Suggestions.
Is the snowbird lifestyle calling you? — And you're curious if you should take the plunge? Well, you'll never know it's right for you if you don't just try it out.
You can do lots of research and fret, but there's nothing like boots on the ground. Of course, as a first-time snowbird... your personality, preferences, and risk tolerance will and should weigh in on your choices.
And while Mr. Google and Facebook groups are a wealth of information, there's nothing like trying the lifestyle on for yourself.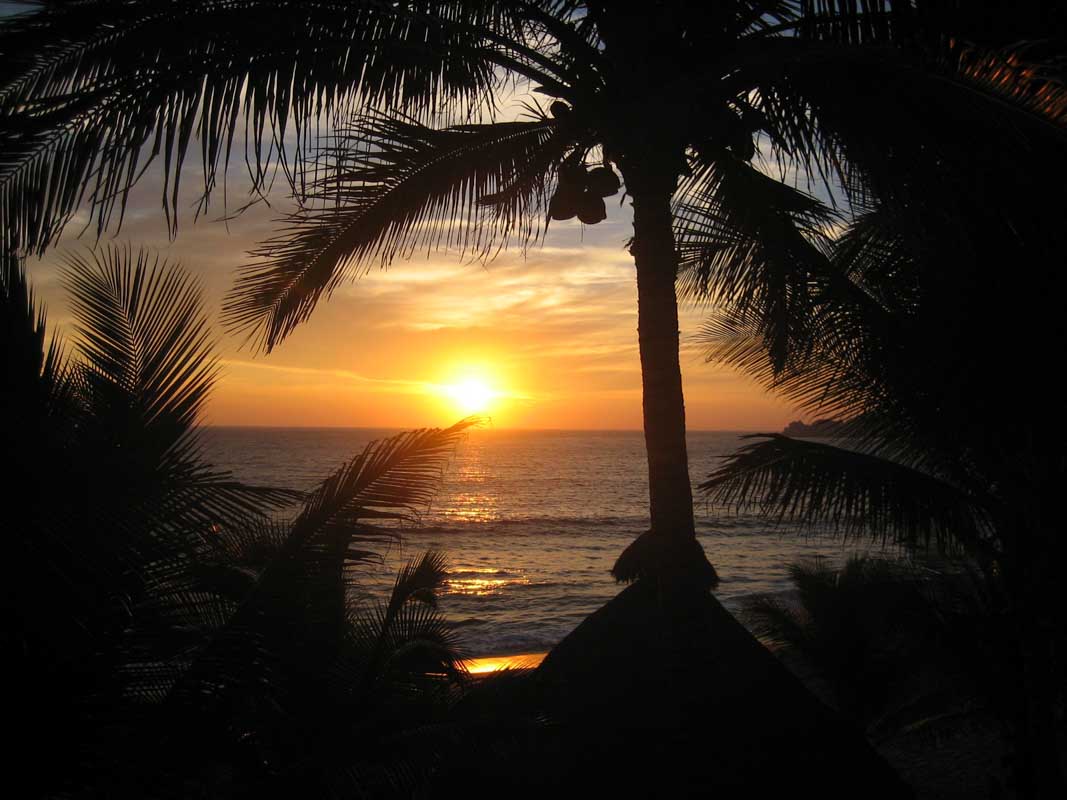 Palm trees at sunset
First time snowbirds and their questions
First-time snowbirds are full of questions, and understandably so. Luckily seasoned snowbirds possess lots of opinions which they're usually not shy to share.
What do we do with our home?
How do we handle our mail?
Do we need travel insurance?
Should we buy or rent?
Should we drive or fly?
Can we watch TV programs from home?
Where should we go?
Where can we stay?
What about our pets?
How do we keep busy in our new locale?
Can we afford snowbird life?
How about RV living?
All good questions… and the answer to these queries should be as unique as each person asking. But finding how other snowbirds have chosen to ease into this lifestyle will give you food for thought and ideas to try for yourself.
Here's a few quick thoughts and suggestions for you.

What do we do with our home?
You will need to find someone to keep an eye on your home while you're away for the winter. Check what your insurance company requires.
Over time if you decide to pursue the snowbird lifestyle seriously, you should consider downsizing and simplifying your possessions and home. The less you need to care for or have friends or neighbors care for. — The easier and more stress-free your life will be.
How do we handle our mail?
Set yourself up as a digital nomad. Arrange for paperless accounts with government agencies, banks, credit cards, utilities, etc. Paying your bills online and receiving them online or by email will reduce your reliance on snail mail.
Add a "No Flyer" message to your mail delivery service. What little mail you have left can be picked up by whoever is tending to your house or a trusted friend or family member. If you really need something, they can scan and send it to you or forward it on if that's necessary.
Do we need travel insurance?
Yes. Canadians traveling through the US definitely need health insurance. And folks from the Northern states should check whether they need insurance to cover them in a different jurisdiction.
Should we buy or rent?

First-time snowbirds usually find it advisable to rent until they are confident they love the lifestyle and have settled on their chosen locale. Renting allows them the flexibility to change towns or countries as they explore. — And lets a landlord take care of maintenance and ownership issues.
Should we drive or fly?
Driving has pluses if you like to explore en route and don't mind a long road trip. Then you have the use of your vehicle at your winter home. Many folks going to the US Sunbelt take this option.
But folks traveling farther afield usually choose to fly. You'll find flying into distant locales and using local buses, a bike, or just walking has its own charm and simplicity. You can also look into car rentals, though they can be pricy.
Can we watch TV programs from home?
Canadians wintering in Mexico, the US, or other jurisdictions, can use a VPN to mask where they are streaming from. If you bring an Amazon Firestick, you can add a VPN such as ExpressVPN. Then download the Apps and watch the streaming services you subscribe to on a TV… or use the VPN on your Tablet.
Where should we go?
What is non-negotiable for you? Must you have golf? A beach? Hot weather? Or temperate weather? And, of course, what is your budget? Considering your non-negotiable list and budget will help you choose your snowbird destination.
Some adventurous folks make a bucket list of countries and places they want to explore. Then choose the best fit for them to take up snowbird life. Other first-time snowbirds are happy sticking to tried and true snowbird locales.
Where can we stay?
You can search for long-term rentals through Airbnb or other sites. And look for Facebook groups for snowbird rentals in your chosen area. They are prevalent in places such as Mexico and Belize.
What about our pets?
Yes, you can travel with your pets. They do add some complexity to your trip, however. You'll find your options more limited for overnight stays on the road and with rentals. But more and more landlords realize how necessary pet-friendly accommodations are.
Check the requirements for crossing borders with your pets. And get their vaccinations and paperwork dealt with and current for your trip.

How do we keep busy in our new locale?
You want to keep busy but not frantic. Look for pastimes like walking, biking, swimming, or yoga. Take language lessons… try out photography… wander through farmers' markets… and explore local sites. Join other snowbirds and ex-pats for visits over coffee… or happy hour chats.
Planning simple meals and picking up the ingredients can help fill your day. Try out some fresh local produce and items unique to your locale.
And, of course, you can sink into a good book when you're not out and about. Keeping eBooks on a Tablet, Kobo, or Kindle reader allows you access to your library wherever you are.
Can we afford snowbird life?
If you're living on a shoestring, you'll need to find a low-cost locale. Somewhere away from touristy hot spots or more popular snowbird destinations.
While the US Sunbelt is a noted snowbird haven, there are areas you can stay with more reasonable costs than others. Texas is fascinating and, in many places, less costly than, say, Florida... And Arizona has interesting spots too. Many of the southern states are also noted for frugal living folks.
Mexico is known for its low cost of living. — But skip the busy tourist areas. You can take advantage of super prices to their hub airports, though… then catch a cab or bus onward.
Other lovely Central American countries call out to adventurous snowbirds. — Belize, Costa Rica, and Panama are welcoming, low-cost snowbird destinations.
Maybe RV Living is for You?
Have you considered RV living? Maybe you love to camp or RV now. — But even so, living in an RV long-term is very different from short vacations.

RV living offers an affordable option of having your "home" with you as you travel. You can hit the road if you grow tired of an area or stay longer when your new locale intrigues you.
RVing is an excellent option when you are looking for snowbird destinations and want the flexibility to try new places on for size. And you'll find fellow travelers eager to share their views, advice, and favorite places.
Consider joining a snowbird website where you can ask questions and check out what works for other snowbirds. A good one is — Canadian Snowbirds Information and Discussion Group.
Give yourself time to absorb the snowbird lifestyle and the locations you choose to try out. Don't expect to understand a new spot overnight. Snowbirding is a lifestyle choice, not a vacation.